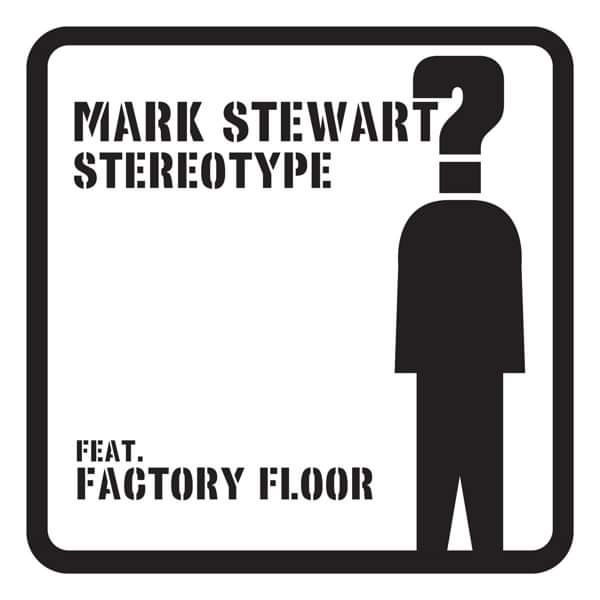 Stereotype (Limited Edition 2x12" Black / White Vinyl LP)
2x12" Vinyl Remix Collection featuring Fred Ventura, Daniel B. (Front 242), Chrissy Murderbot & Hype Williams (Dean Blunt, Inga Copeland) Disc 1 is black vinyl in a black inner sleeve; disc 2 is white vinyl in a white inner sleeve.
Boomkat: "New single from the former Pop Group and Maffia man, taken from his Politics of Envy album. The A-side eschews his usual paranoid skronk in favour of a disarmingly romantic, New Order-esque electro-pop sound, replete with airy backing vocals from Factory Floor's Nik Void and zinging guitar lines from Keith Levene. Hype Williams' remix zones in on Void's Cosey-esque delivery and some stately string progressions before dunking the whole into an acid bath of digital noise. Chrissy Murderbot excels with his footwork-informed Trunk Rattle mixes, especially the dub, isolating fragments of Stewart's vocal to amplify its alien quality, and Italoconnection roll out an anthemic, Aeroplane-style disco fix for the big rooms and festivals. The real revelation is Stewart's own dub, an unlikely but ultimately triumphant hash of tranced-out synths, steppers' drum patterns and shoegaze FX."
Tracklist
Side A
1. Stereotype (Fred Ventura & Paolo Gozzetti Italoconnection Remix)
2. Stereotype (Fred Ventura & Paolo Gozzetti Italoconnection Remix Instrumental)
Side B
1. Stereotype (Daniel B. 'Front 242' depytoeretS)
2. Stereotype (Perc Remix) Side C
1. Stereotype (Chrissy Murderbot Trunk Rattle Mix)
2. Stereotype (Chrissy Murderbot Trunk Rattle Dub) Side D
1. Stereotype (Mark Stewart Dub)
2. Stereotype (Hype Williams Gated Community Remix)